MXZ stands for maximized space, luxury and performance—and the 24 MXZ delivers all of that and more. Famous for its perfect wakes and waves, sharp styling mixed with cutting-edge technology, and the most spacious bow in the Malibu line, the 24 MXZ is bold and maximized. All-New for 2021, the 24 MXZ is the ultimate pickle-fork packed with new innovations, a luxurious new interior and the unbelievable performance behind the boat.  
WAKESETTER 24 MXZ FEATURES
Go ahead, check out the options.
Hull Length: 24'5″/7.44 M
Beam: 102″/2.59 M
Draft: 32″/0.81 M
Max Capacity: 17
Approx. Dry Weight: 6,000 LBS/2,722 KG
Weight Capacity: 2,397 LBS/1,087 KG
Fuel Capacity: 82 GAL/ 310 L
Max Factory Ballast: 4,885 LBS/2,216 KG
Power (Torque): 430 HP/460 FT-LBS – 607 HP/606 FT-LBS
Hull Type: Wake Plus
INDUSTRY-LEADING INNOVATIONS
Surf Gate Fusion, G

x

 Tower Misters, Stern Turn and more!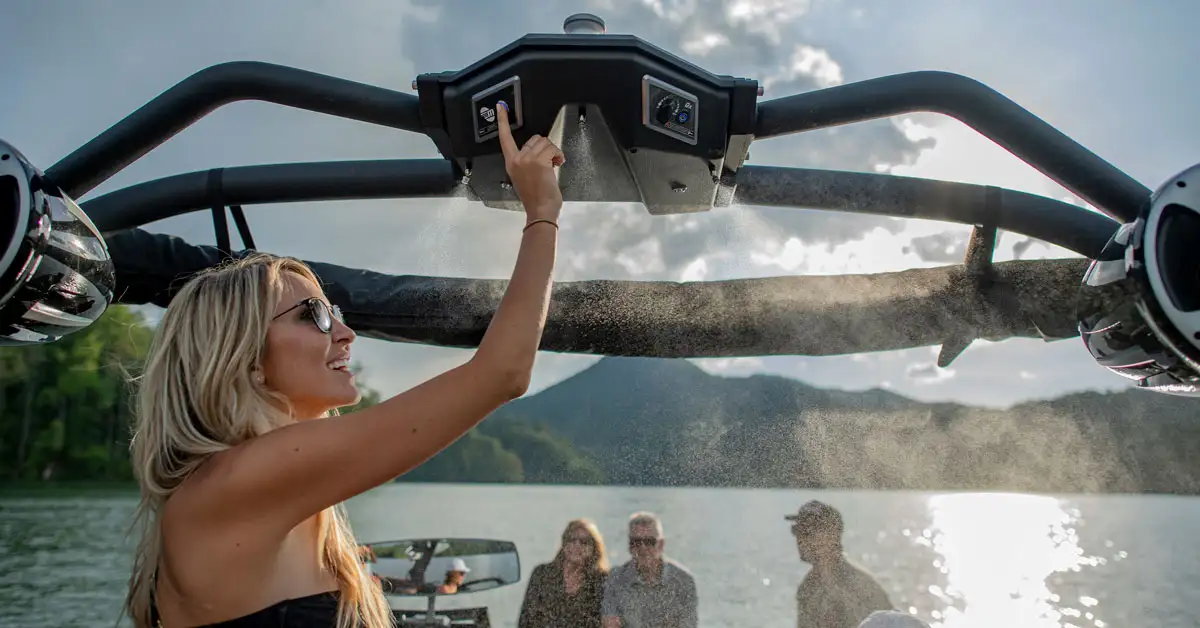 Gx Tower Misters
Option to the next level with Gx Tower Misters to cool off your crew during those long summer days.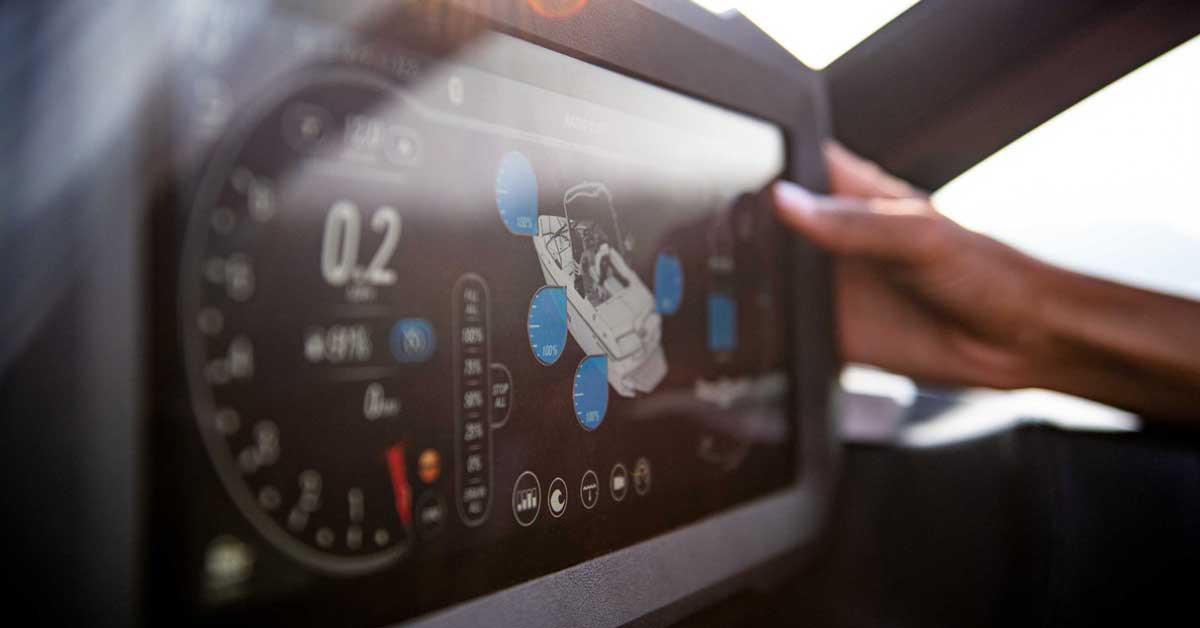 2021 EMLS Fast Fill Ballast
New for 2021 is the eMLS electric fast-fill ballast system with a fill time improvement of over 150%. The rear system is designed to integrate optional plug and play bags for the same Command Center control as the hard tank system and still fill in less than 4 minutes. Spend less time setting up your boat and more time enjoying the wakes and waves behind it.n the optimal location with easy to read graphics. Featuring a 30% higher resolution screen with larger color depth, the screen has never looked better.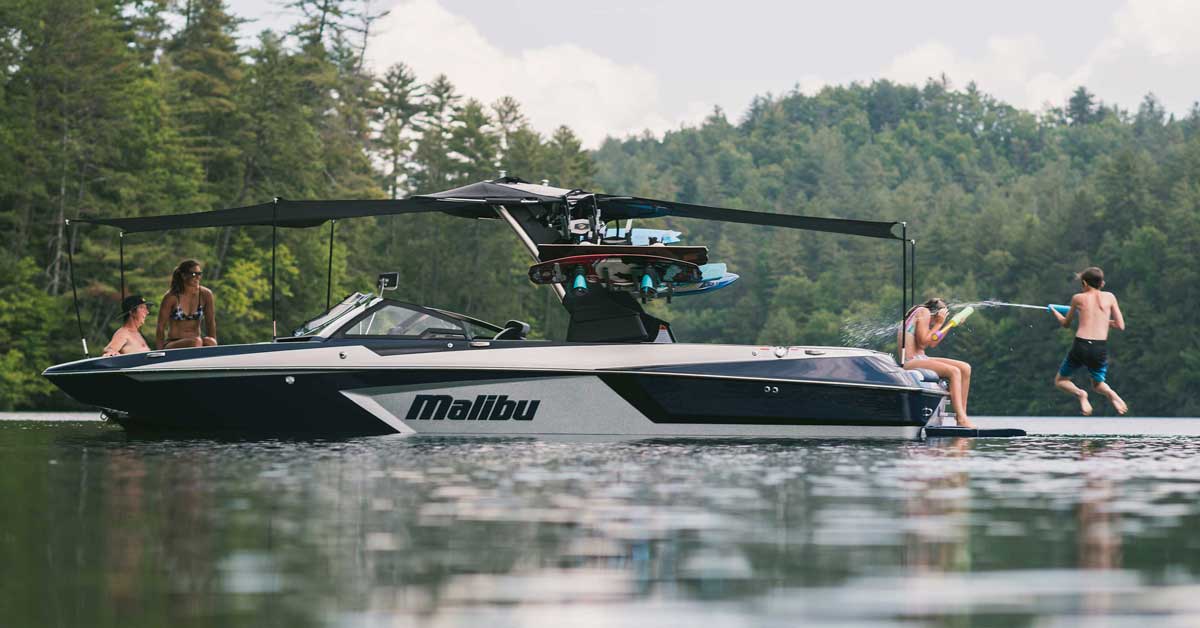 Extended Awning
Now everyone has it made in the shade. When you opt for Malibu's Extended Awning, you get an even more relaxing, luxurious day on the water. This easy-to-set up awning attaches to the bimini to allow even more shade for your entire crew, keeping everyone cool.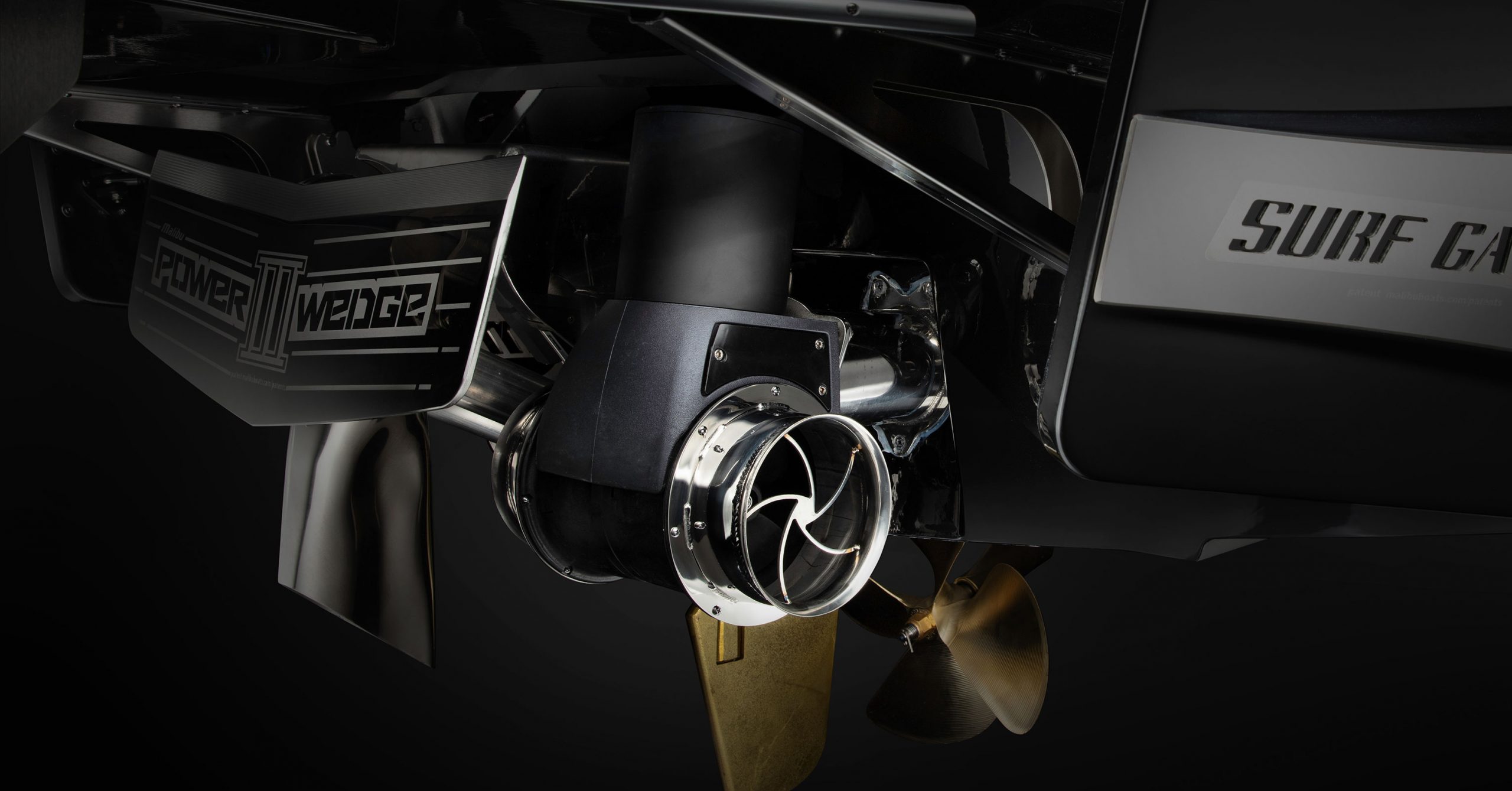 Malibu Stern Turn®
Keep your hand on the throttle and maneuver with ease in a tight slip or around for quick rider pick ups. The Stern Turn's thruster's electric motor is water cooled for longer continuous use, and it doesn't compromise storage space thanks to the fully-integrated design that doesn't require additional batteries.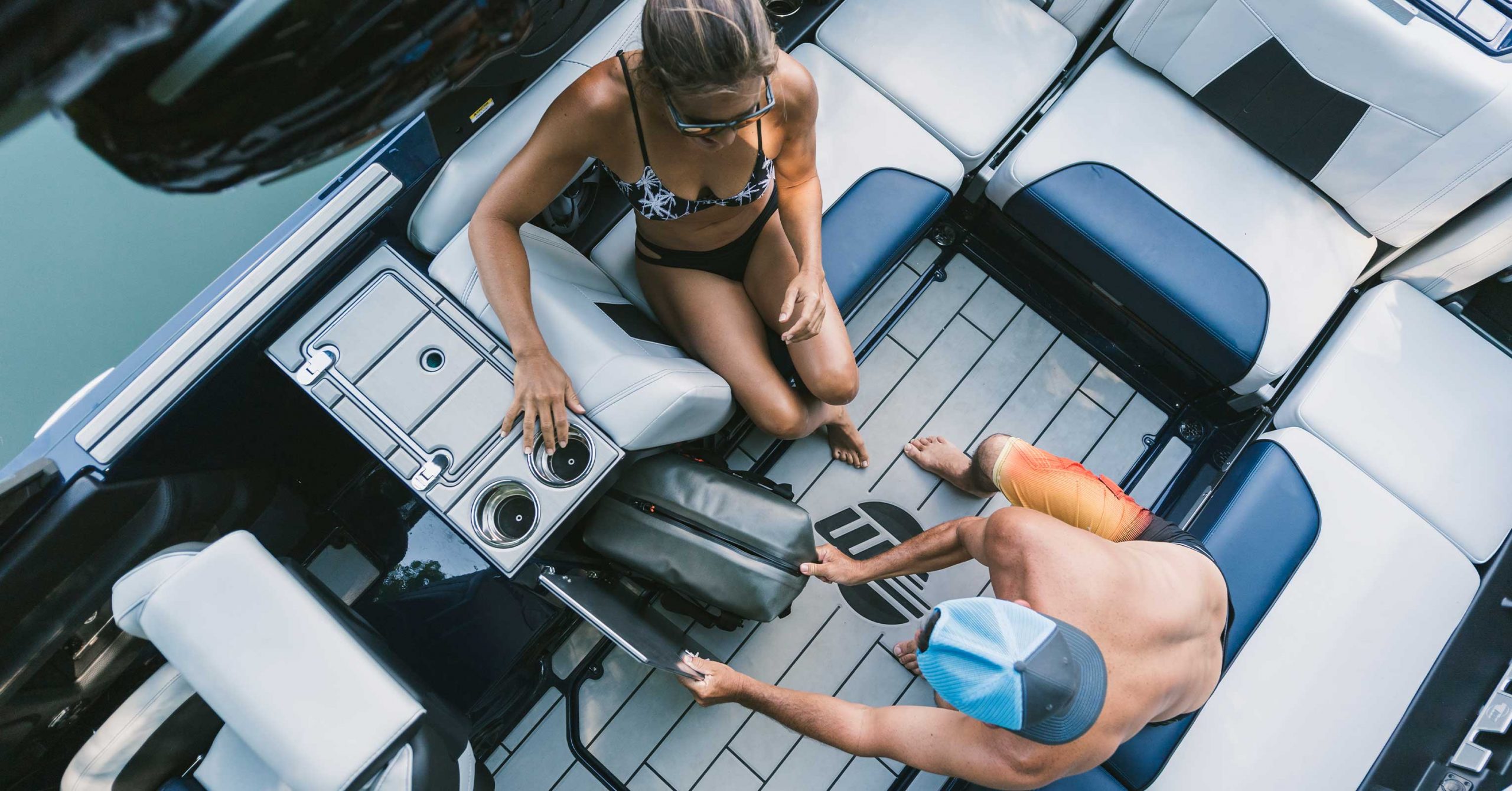 Luxury Cooler Locker™
New starboard cooler locker provides easy access to your favorite beverage as well as increases general storage options.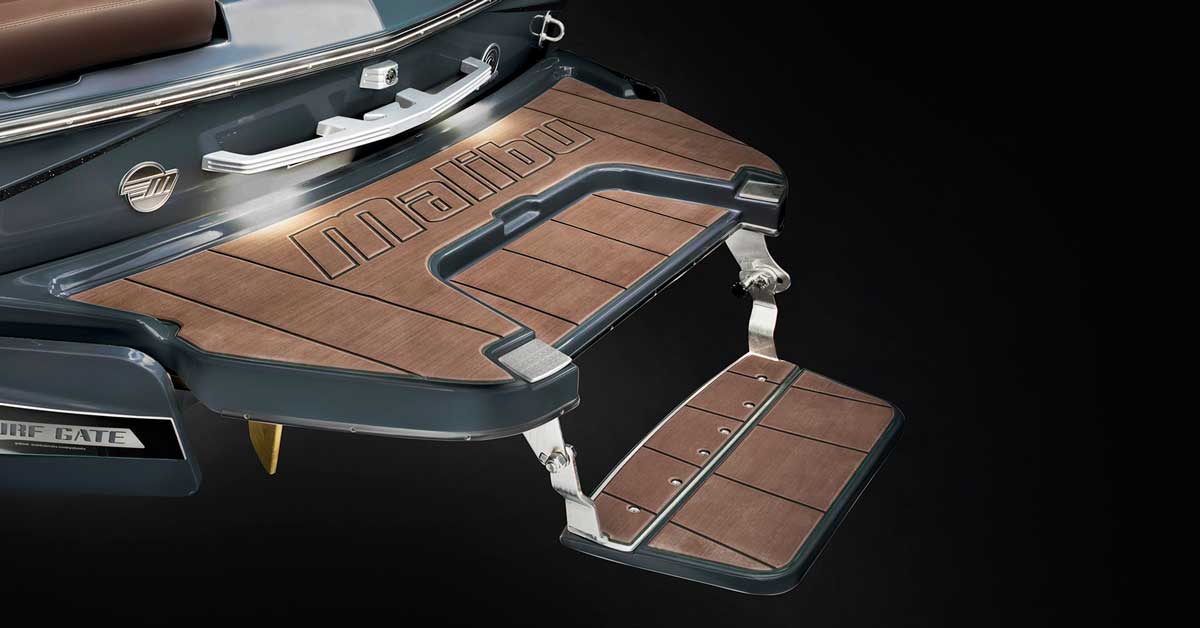 Flip Down Swim Step™
Entering and returning to the boat has never been easier for a human or canine swimmer. The available swim step makes enjoying time in the water a breeze by locking into place either stored on the swim platform or deployed in the water. Custom Malibu Soft grip coats both the step and platform for comfort and safety.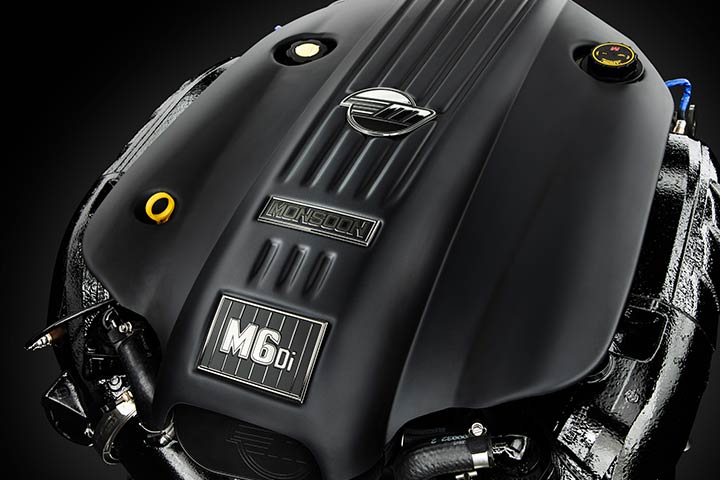 DESIGNED, BUILT AND BACKED BY MALIBU
Years in development, Malibu is the only towboat manufacturer that designs, builds and backs our engines.
Malibu decided that customers buying the best boats on the market should be able to haul them with the best trailers. So we began making our own. We hired the best team of craftspeople in the business to custom-build trailers that matched our boats in engineering and quality.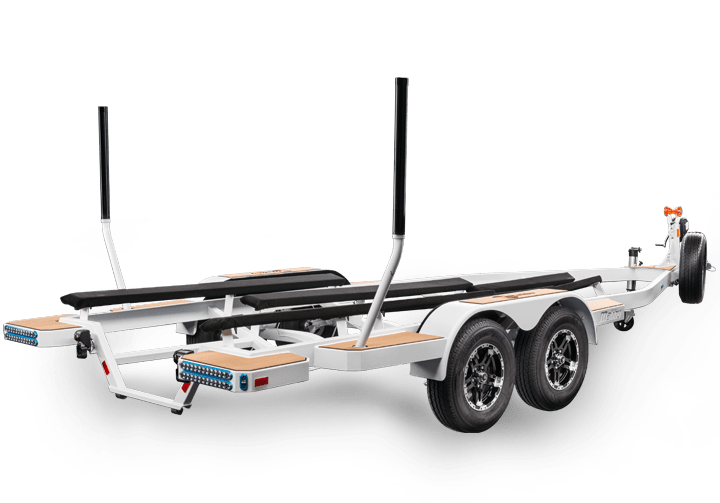 Choose from numerous options, including two-tone paint, high-end Rockstar wheels, stainless steel fenders, runway lighting and more.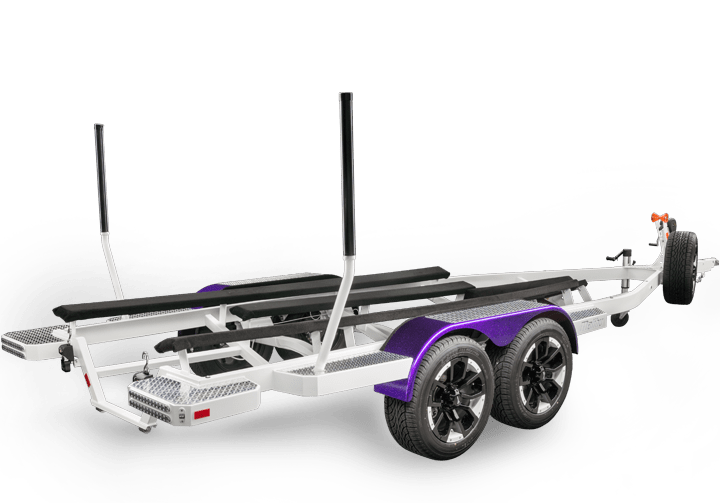 The largest trailer available, our triple axle trailers are available for boats 23′ and up. Triple axle trailers offer a smoother ride and less bounce.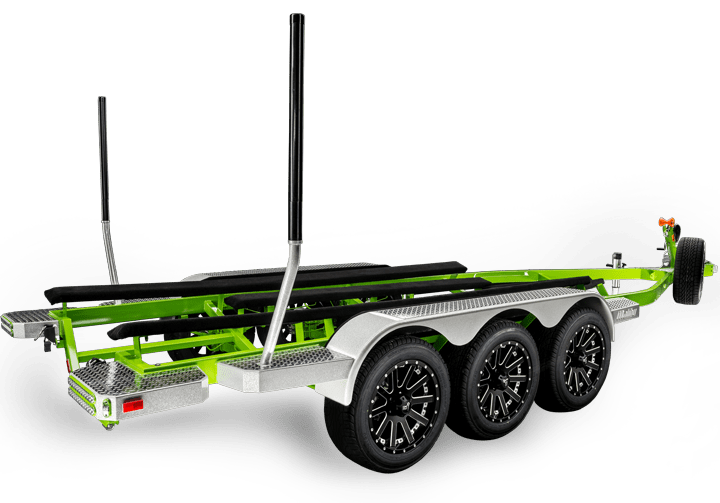 REST ASSURED, YOU'RE COVERED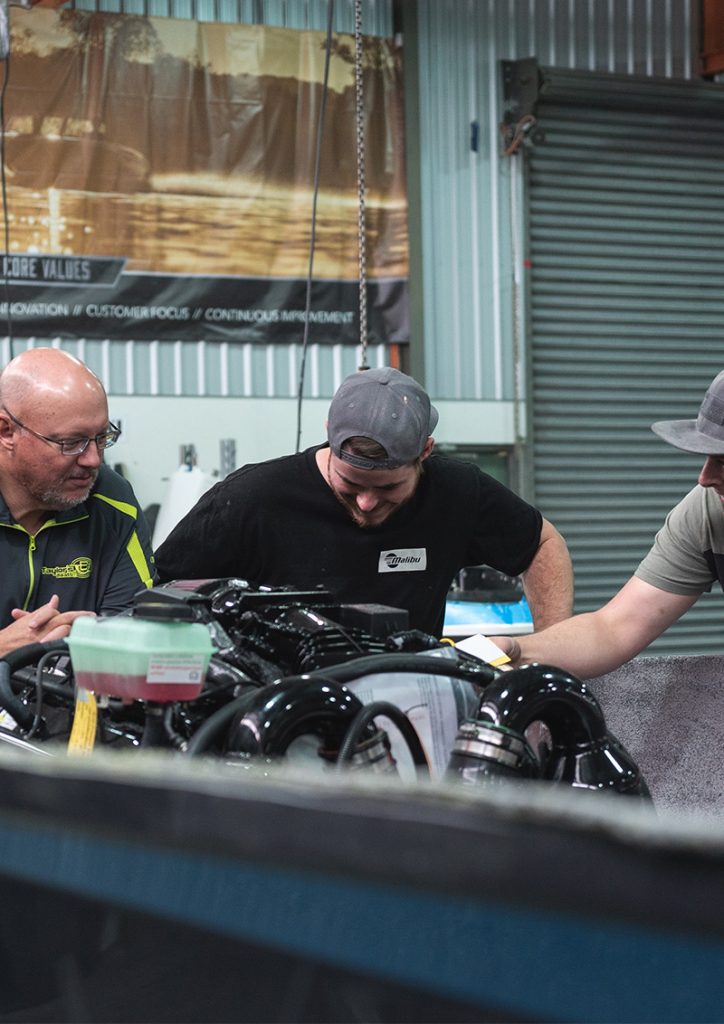 HANDCRAFTED IN AUSTRALIA FOR
NEW ZEALAND
The Australian Malibu/Axis factory is located in Albury NSW, conveniently positioned between Sydney and Melbourne.
What does having a factory located in Australia mean for Australian ski and wakeboard boat owners? The simple answer is … everything.Our dealers have a direct line to the Australian factory which means they can work quickly to address any issues that might crop up before, during or after the production of your ski, wakeboard or wake surf boat.
And because your Malibu or Axis boat is entirely handcrafted in Australia, every single part needed to make the boat is available from our Australian warehouse.  Replacement parts are usually available at your dealer within days, so we can get you back on the water ASAP. And not just current year boats.  Our massive factory warehouse stores parts for current and recent model years, as well as stock of high demand parts for models dating back to 1995. So, when you buy a Malibu or Axis, you're supported across the life of your boat ownership.