UNSURPASSED, UNYIELDING, UNRIVALED
The Alpha. The Unsurpassed. The Unyielding. The Unrivaled. The M240.
The M240 has solidly planted its flag at the top of the Malibu line. A luxury wake boat like no other, every detail of the M240 has upscale, M-Series style and functionality. The standard features read like a wish list for the perfect towboat: The premium slide-out cooler, powered Gx Tower, Multi View Bench Seat, wireless chargers—we could go on and on. With exclusive features such as ultra-fast-filling Malibu Launch System 6 Ballast™ that fills in under three minutes and Surf Gate® Fusion which is integrated into the M-Line Hull for the greatest and cleanest surf swells in the wake boat industry, the M240 brings you something the water has never seen before. If you are looking for unsurpassed luxury, unyielding performance, and unrivaled innovation, the M240 is for you.
Go ahead, check out the options.
Hull Length: 24'/7.32 M
Beam: 102″/2.59 M
Draft: 32″/0.81M
Max Capacity: 17
Approx. Dry Weight: 7,500 LBS/3,402 KG
Weight Capacity: 2,397 LBS/1,087 KG
Fuel Capacity: 86 GAL/326 L
Max Factory Ballast: 4,700 LBS/2,132 KG
Power (Torque): 607 HP/606 FT-LBS
Hull Type: M-Line
INDUSTRY-LEADING INNOVATIONS
Surf Gate Fusion, G

x

 Tower Misters, Stern Turn and more!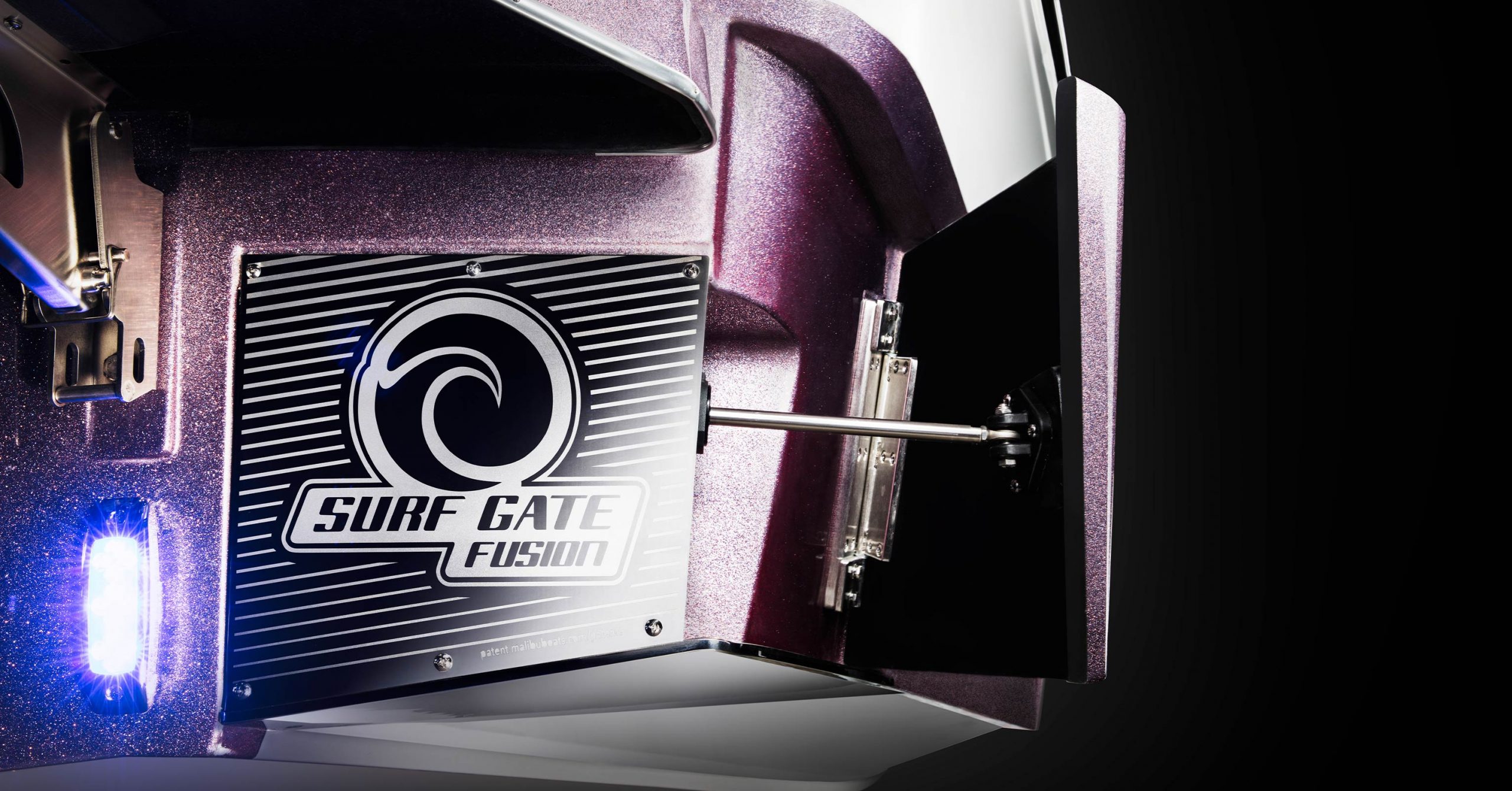 M240 Surf Gate FusionBow
Designed exclusively for the M240, Surf Gate Fusion is integrated directly into the hull for a sleeker and stealthier design while creating the industry's best surf wave, which is customizable while you ride with Malibu's exclusive Surf Band.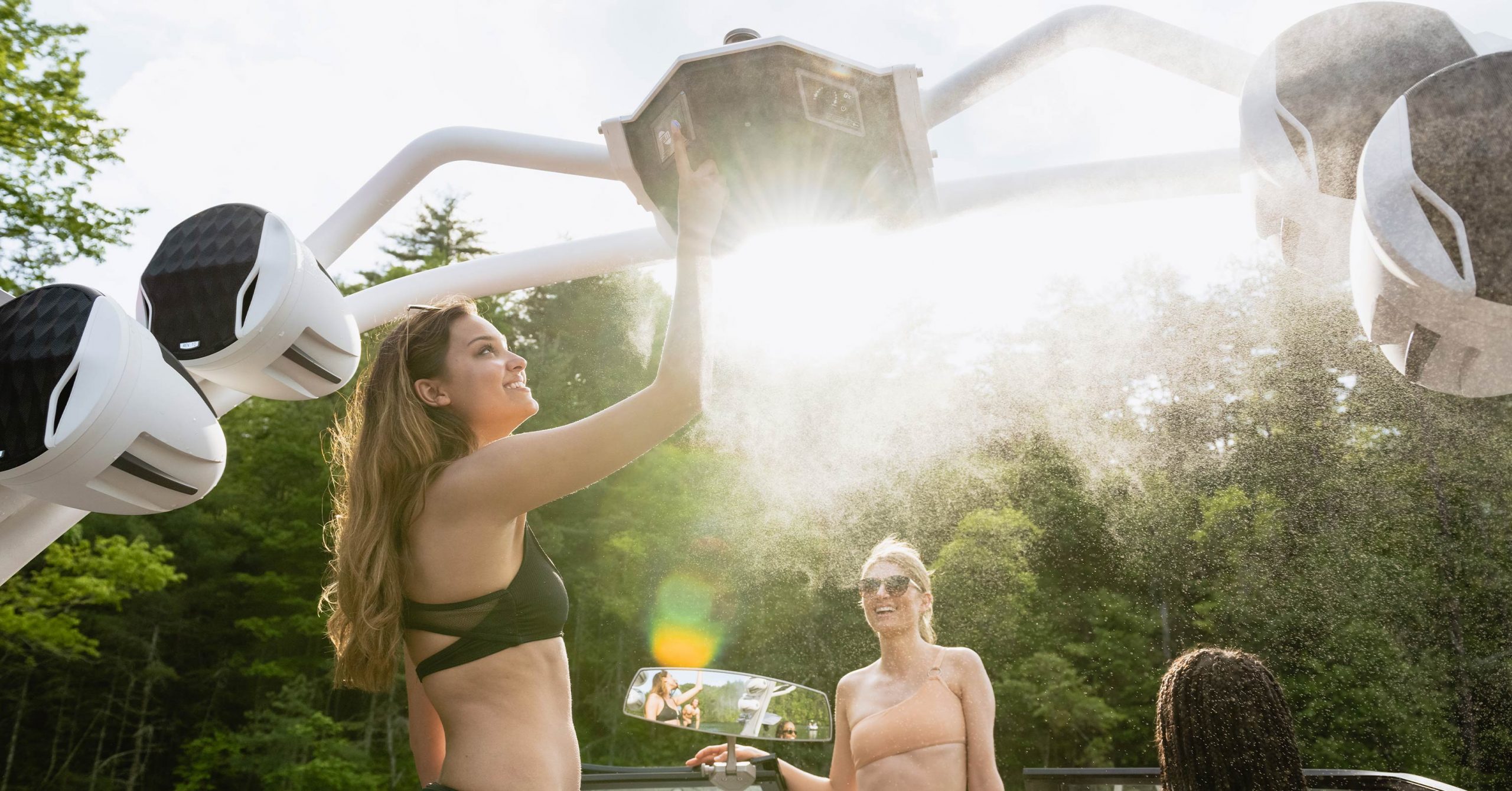 Gx Tower Misters
Option to the next level with Gx Tower Misters to cool off your crew during those long summer days.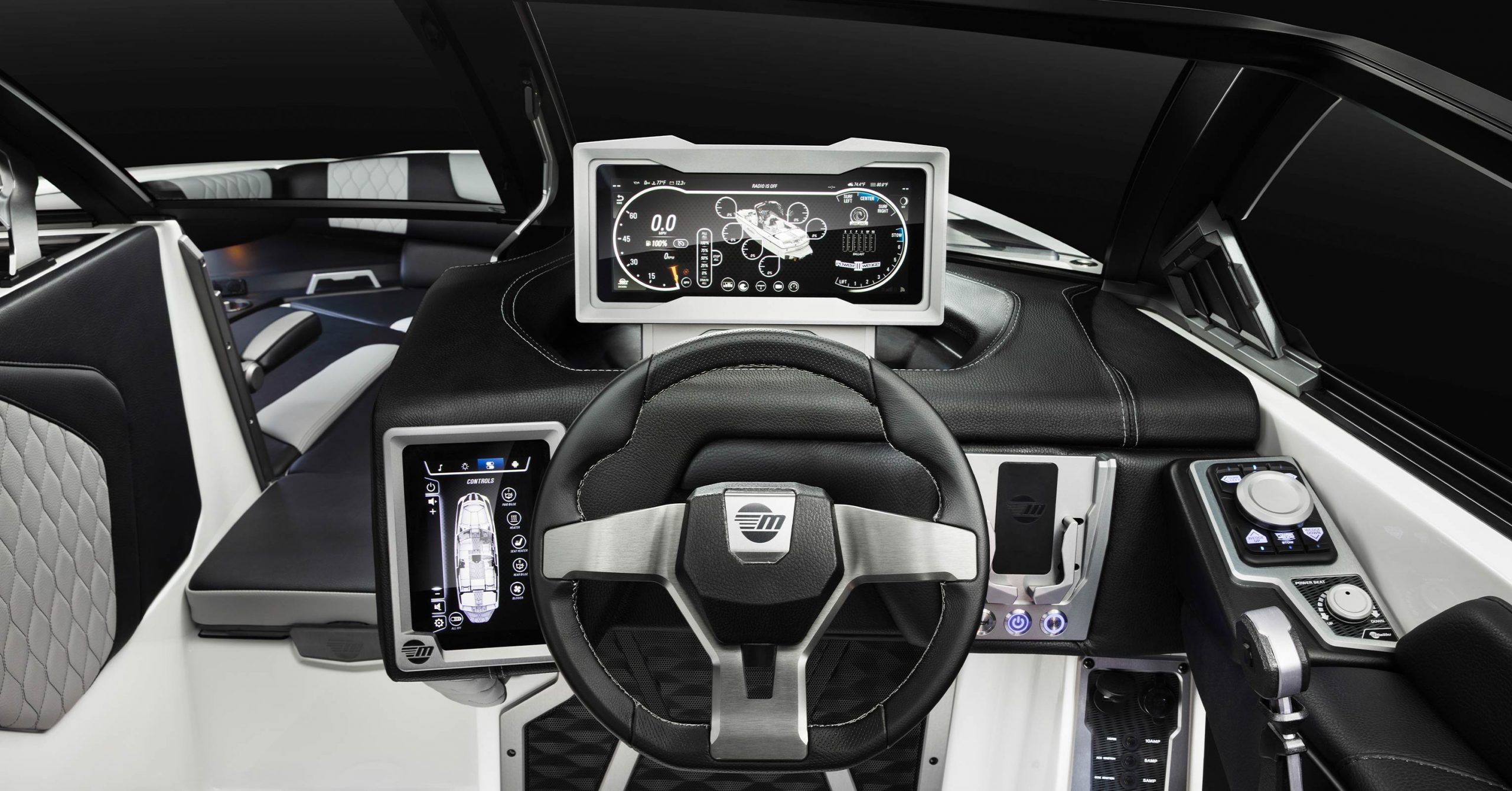 M-Line Command Center
Welcome the most intuitive touch screen interface ever offered in tow sports. The mOS (Malibu Operating System) was specially designed to put the information the driver needs in the optimal location with easy to read graphics. Featuring a 30% higher resolution screen with larger color depth, the screen has never looked better.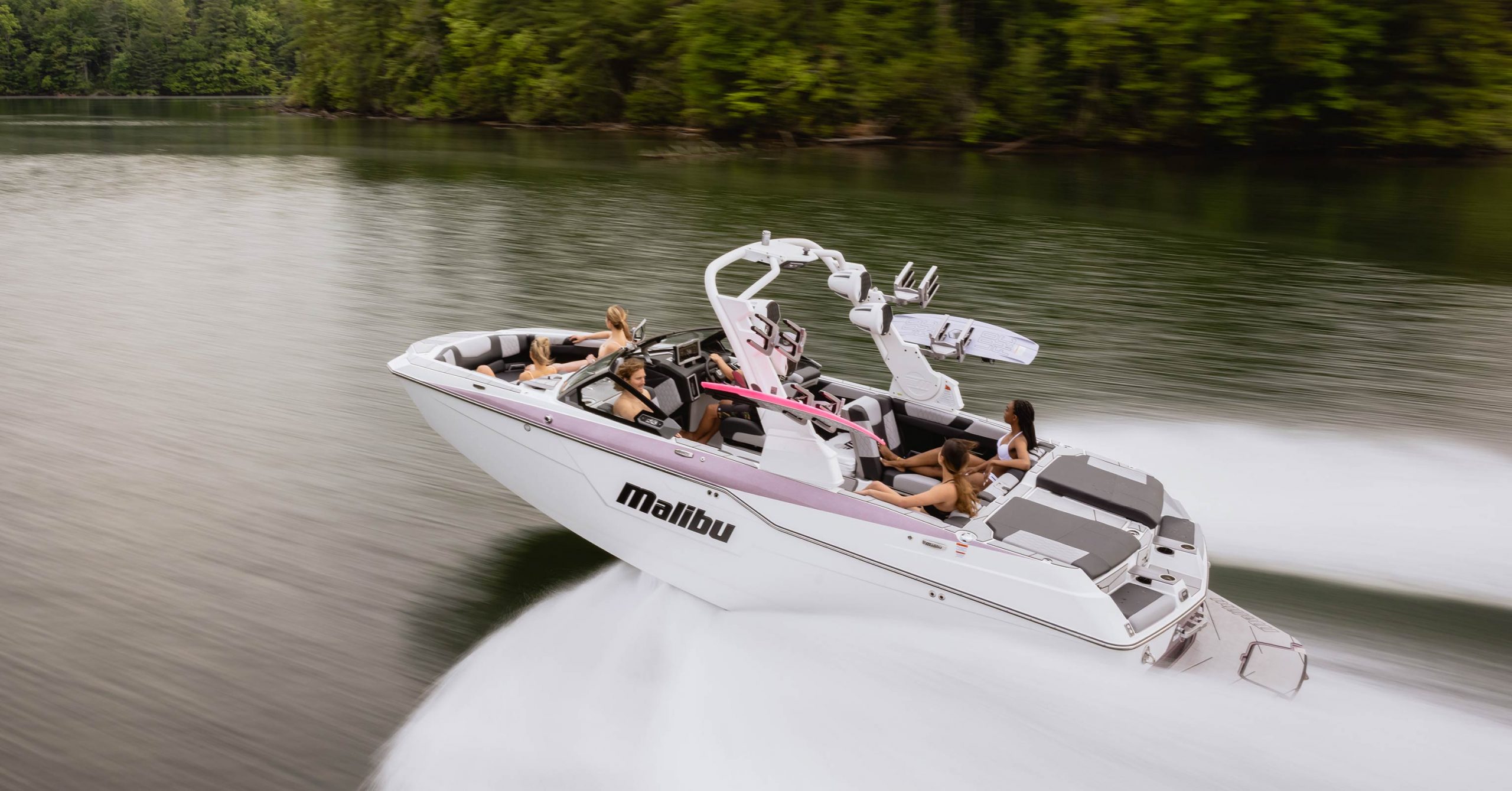 M-Line Hull
The unique M-Line Hull produces the world's most exquisite wakes and waves with ease. Working in conjunction, the ultra-fast-filling Malibu Launch System 6 Ballast™, Surf Gate Fusion and the Power Wedge III create the best behind the boat experience on the water today.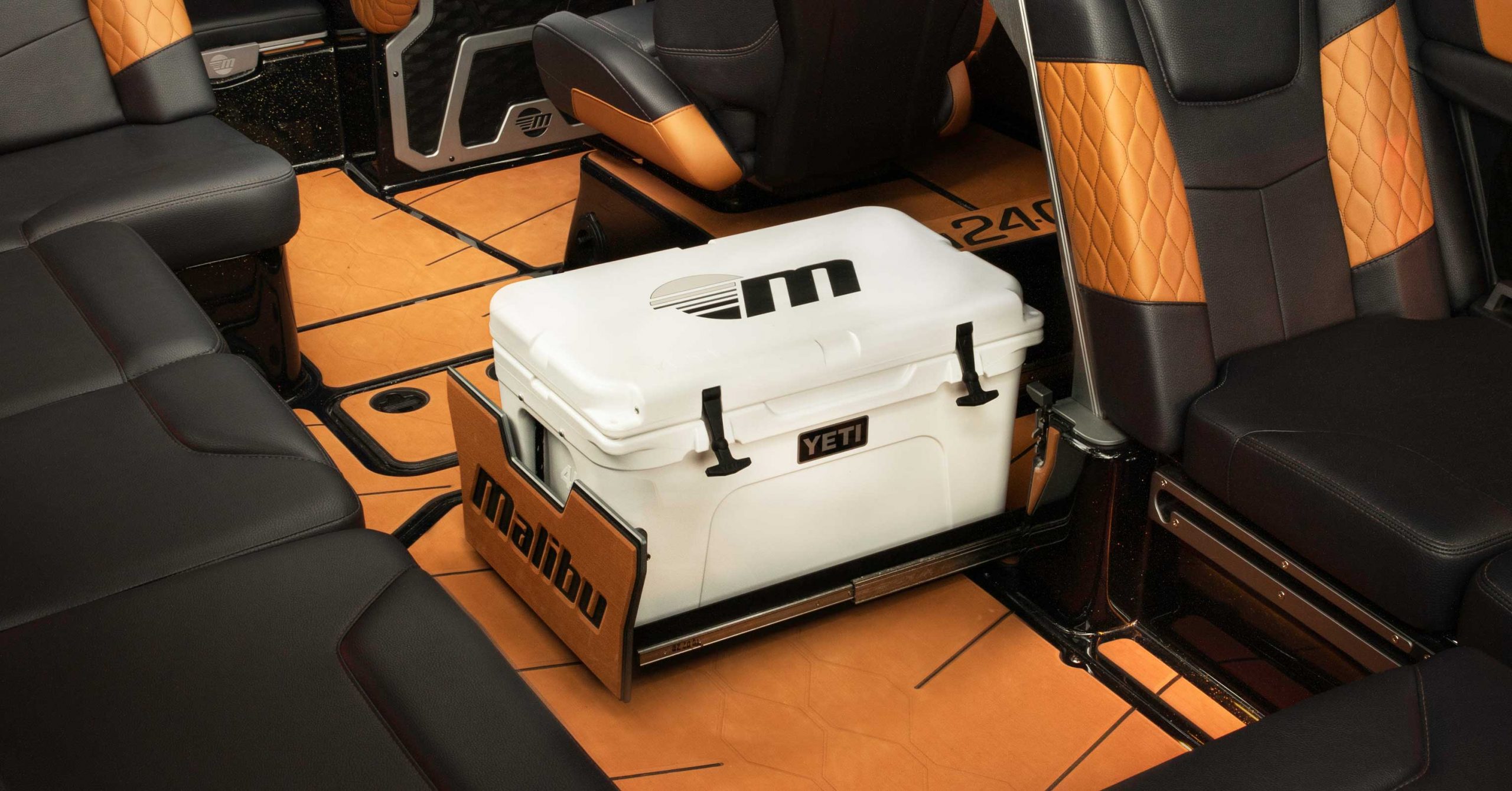 M240 Sliding Cooler Storage
This M240 exclusive features a premium Yeti cooler on a sliding platform that is accessed without displacing crew members for maximum convenience.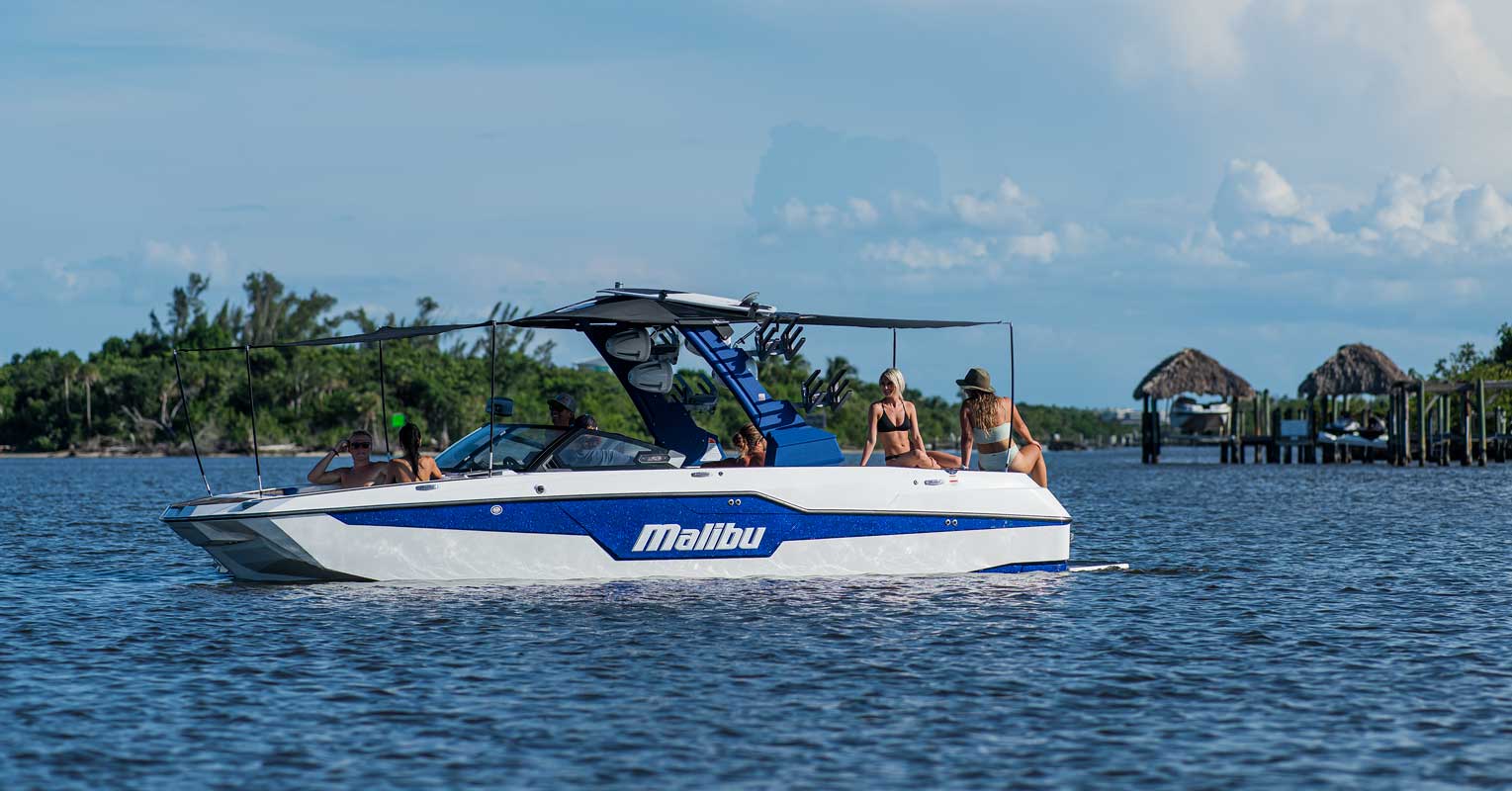 Extended Awning
Now everyone has it made in the shade. When you opt for Malibu's Extended Awning, you get an even more relaxing, luxurious day on the water. This easy-to-set up awning attaches to the bimini to allow even more shade for your entire crew, keeping everyone cool.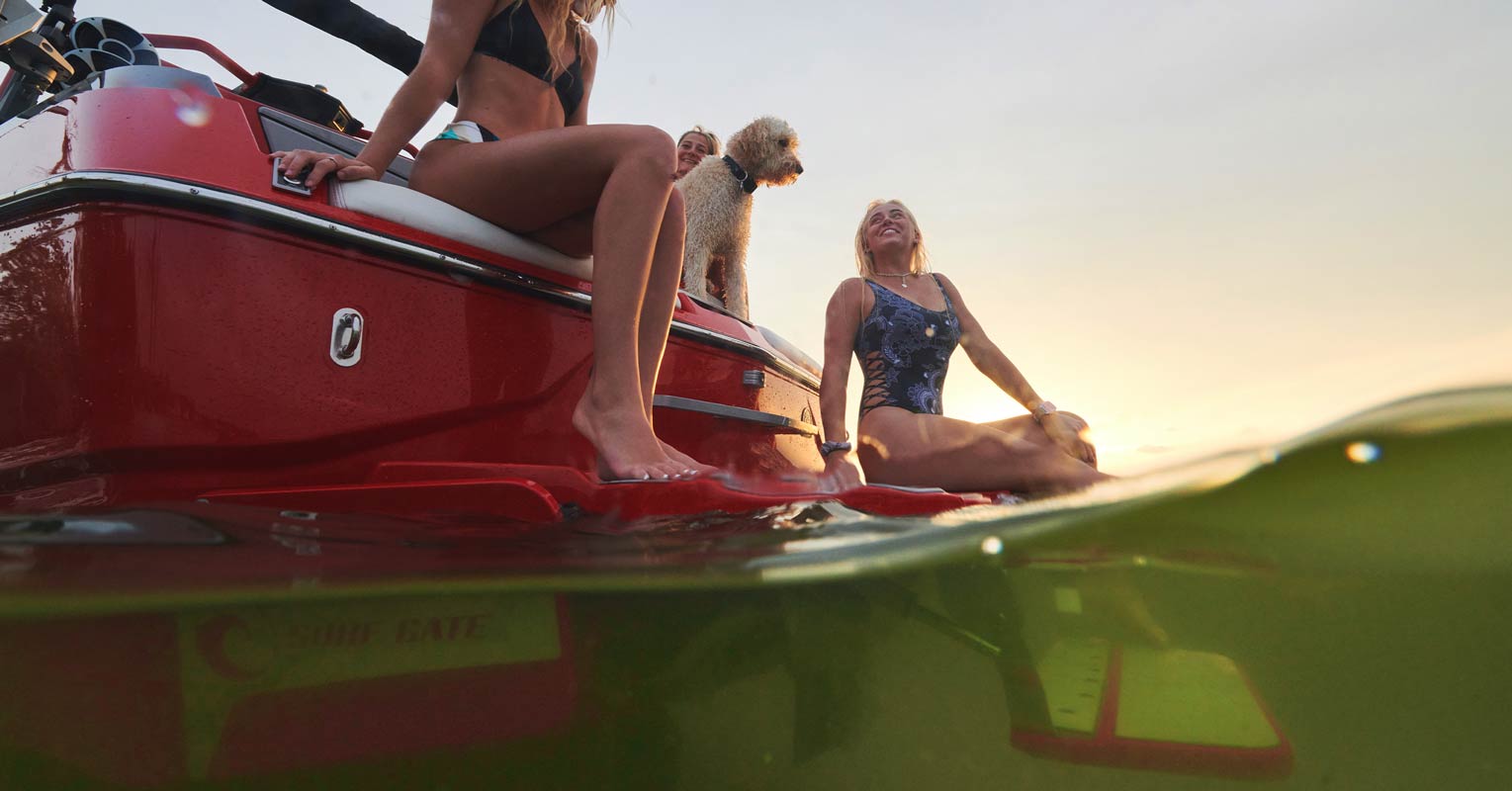 New Powered Swim Step™
For 2022, we took the fan-favorite Flip Down Swim Step and brought it to the next level. For even more luxury and ease of use, M240 boaters can opt for the new Powered Swim Step, which deploys in and out of the water with push-button convenience from the stern.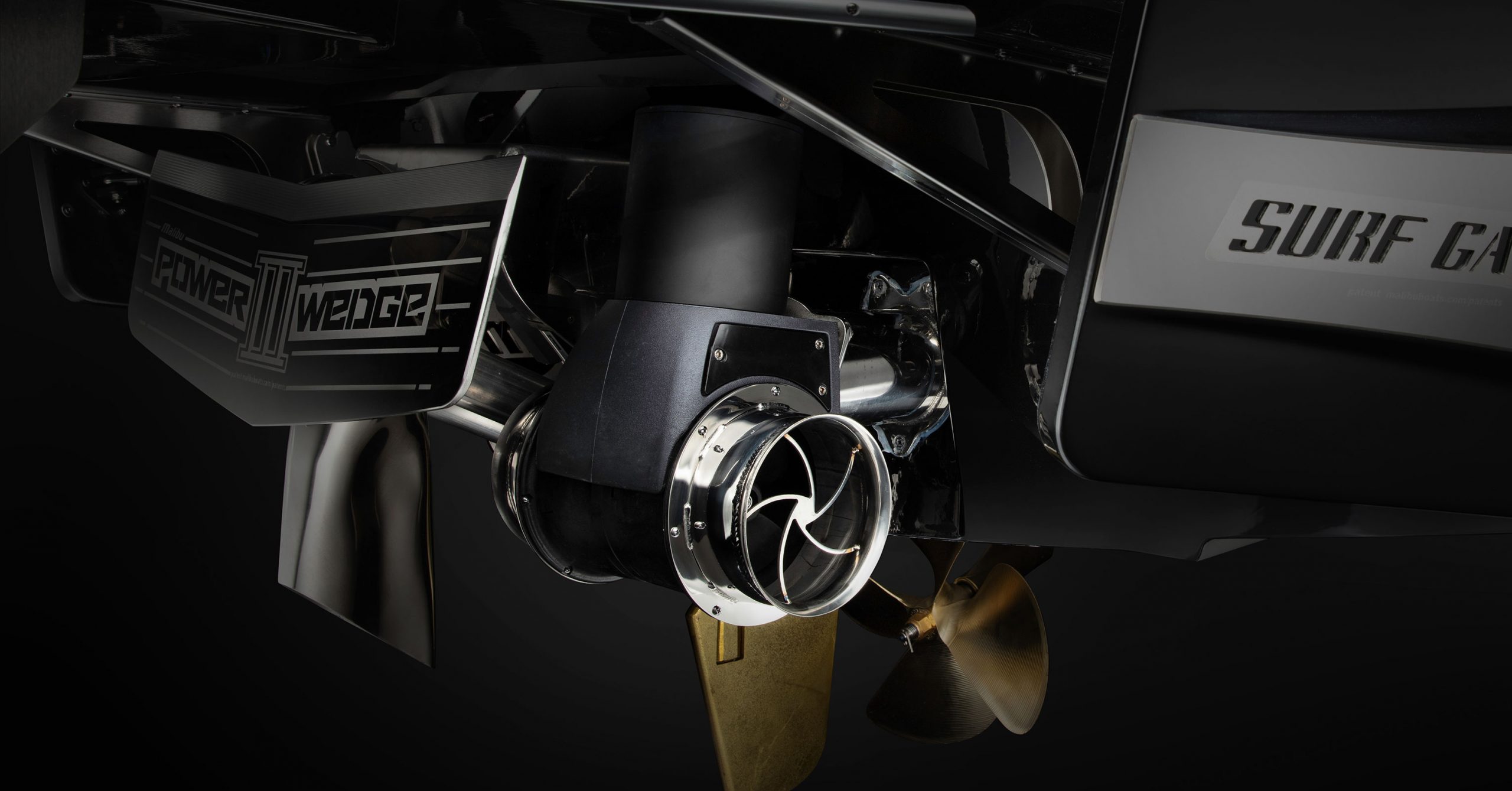 Malibu Stern Turn®
Keep your hand on the throttle and maneuver with ease in a tight slip or around for quick rider pick ups. The Stern Turn's thruster's electric motor is water cooled for longer continuous use, and it doesn't compromise storage space thanks to the fully-integrated design that doesn't require additional batteries.
Built by Malibu, the Gx Tower introduces a new standard for innovation and quality. Turn the dial to raise or lower the tower in nine seconds, half the time it takes for the competition.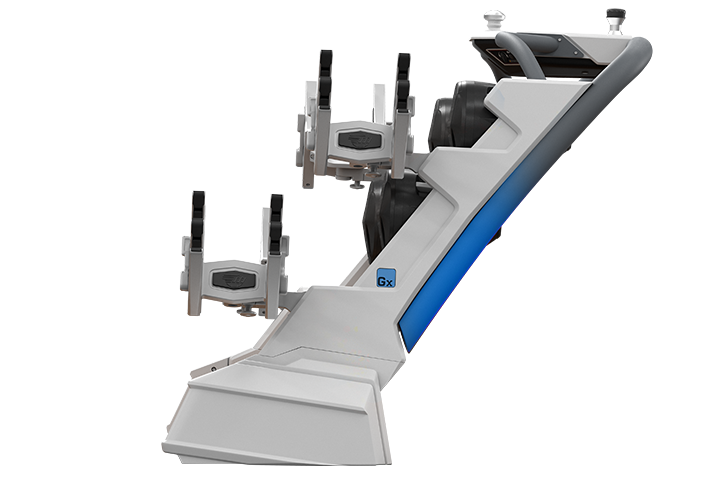 Exclusive for Malibu, Wet Sounds presents the ultra-premium stereo package for the M240.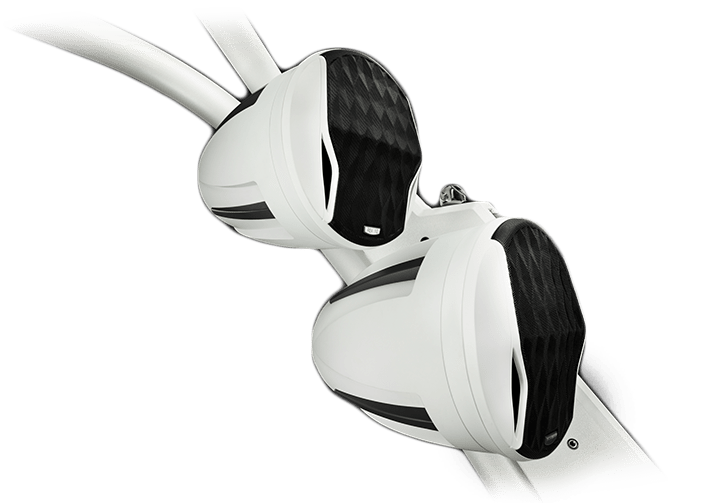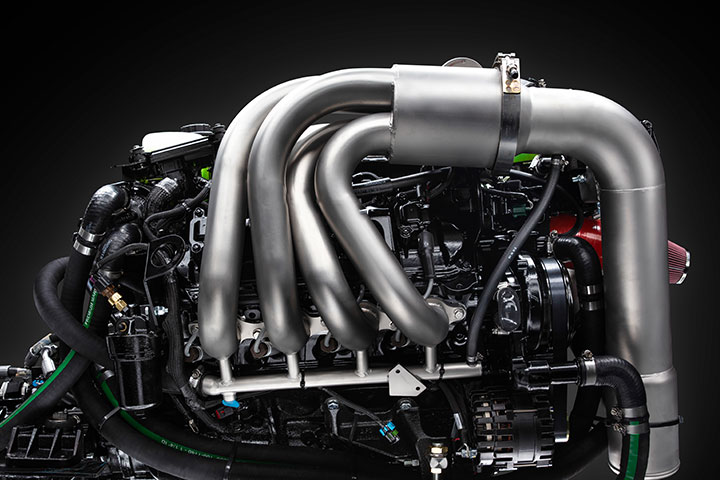 Malibu Monsoon Engines Powered By GM® Marine
ALL-NEW MALIBU MONSOON LT4™
After years in development, Malibu is the only towboat manufacturer that designs, builds and backs our engines. See more on the only supercharged towboat engine with a 4-star emissions rating.
Malibu decided that customers buying the best boats on the market should be able to haul them with the best trailers. So we began making our own. We hired the best team of craftspeople in the business to custom-build trailers that matched our boats in engineering and quality.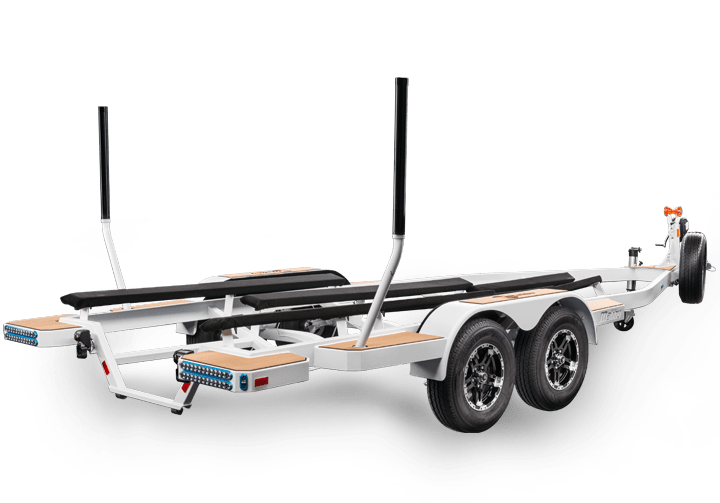 Choose from numerous options, including two-tone paint, high-end Rockstar wheels, stainless steel fenders, runway lighting and more.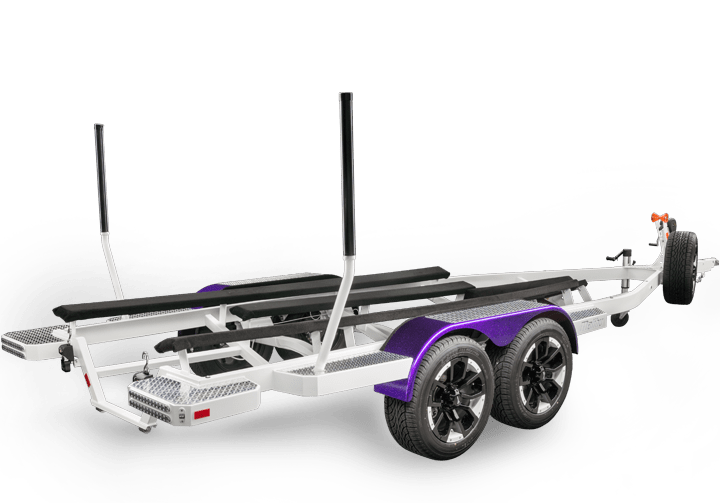 The largest trailer available, our triple axle trailers are available for boats 23′ and up. Triple axle trailers offer a smoother ride and less bounce.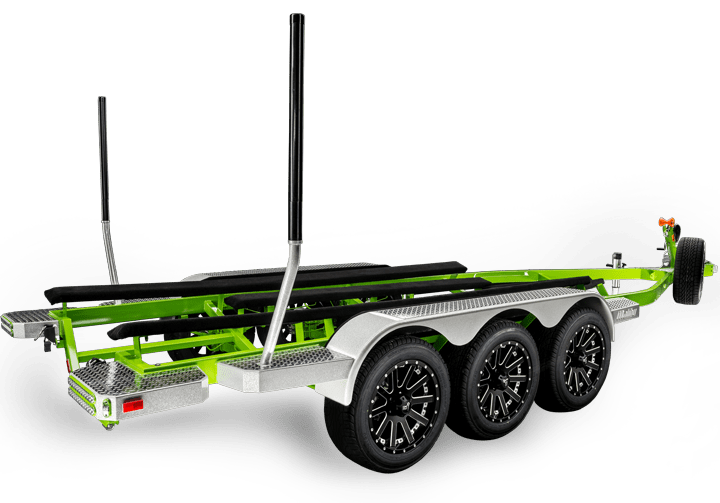 REST ASSURED, YOU'RE COVERED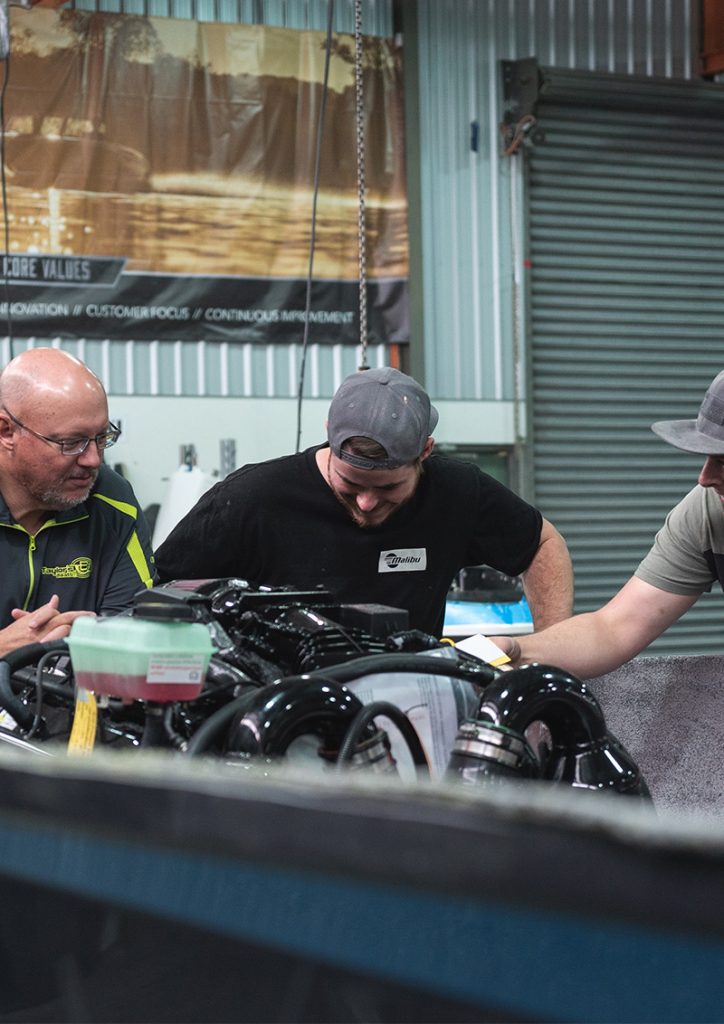 HANDCRAFTED IN AUSTRALIA FOR
NEW ZEALAND
The Australian Malibu/Axis factory is located in Albury NSW, conveniently positioned between Sydney and Melbourne.
What does having a factory located in Australia mean for Australian ski and wakeboard boat owners? The simple answer is … everything.Our dealers have a direct line to the Australian factory which means they can work quickly to address any issues that might crop up before, during or after the production of your ski, wakeboard or wake surf boat.
And because your Malibu or Axis boat is entirely handcrafted in Australia, every single part needed to make the boat is available from our Australian warehouse.  Replacement parts are usually available at your dealer within days, so we can get you back on the water ASAP. And not just current year boats.  Our massive factory warehouse stores parts for current and recent model years, as well as stock of high demand parts for models dating back to 1995. So, when you buy a Malibu or Axis, you're supported across the life of your boat ownership.