MAXIMIZED SPACE, COMFORT & PERFORMANCE
The new Wakesetter 23 MXZ is designed with absolute maximum wake & wave performance in mind. By popular demand the 23 MXZ takes the MXZ line forward offering 23 foot of wide bow comfort. Combined with Malibu's Power Wedge III™ and Surf Gate™ technology, wakes and waves can be dialled-in to suit individual riders so that all abilities can experience the performance malibu boats' name was built on. Continuing the MXZ tradition the Wakesetter 23 MXZ features a stylish and convenient transom walk-over.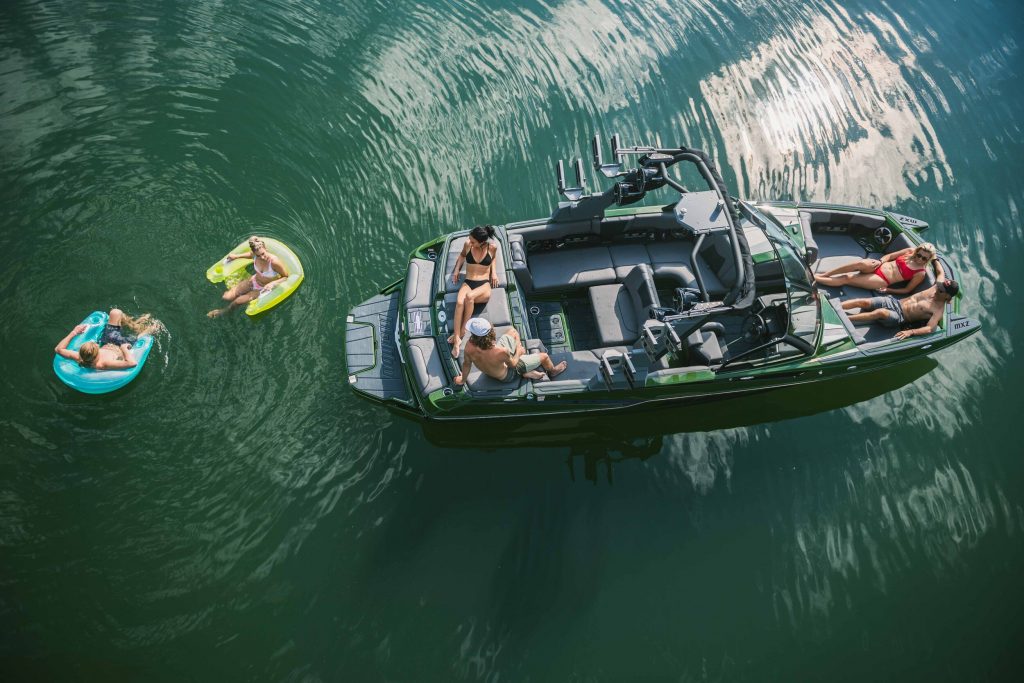 HULL LENGTH: 23' / 7.01M
BEAM: 102" / 2.59M
DRAFT: 32" / 0.81M
MAX CAPACITY: 16 PEOPLE
FUEL CAPACITY: 58 GAL / 219L
MAX FACTORY BALLAST: 4440LBS / 2013KG
POWER: 400-606 FT-LBS
HULL TYPE: WAKE PLUS
TOWER: STD G5 / OPTIONAL GX
MAXIMIZED WAKES, MAXIMIZED PERFORMANCE, MAXIMIZED BOW SPACE
| TECH TALK WITH BRIAN GRUBB |
The all-new Wakesetter 23 MXZ is perfect for the crew that demands pro-level wakes and waves behind the boat and next-level luxury inside. The pickle-fork bow and the ultra-plush cockpit lounge accommodate 16 in style you've got to see to believe. With a host of tech-forward and wake-making features, the 23 MXZ delivers on not only the creature comforts, but also the core malibu performance. In other words, this future classic is the best of both worlds. You demanded a 23-foot MXZ—Malibu delivered.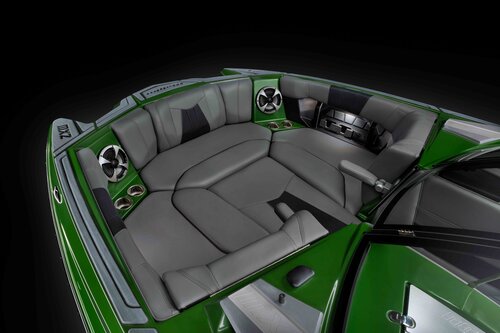 The pickle-fork bow and the ultra-plush cockpit lounge accommodate 16 in style that has to be seen to be believed.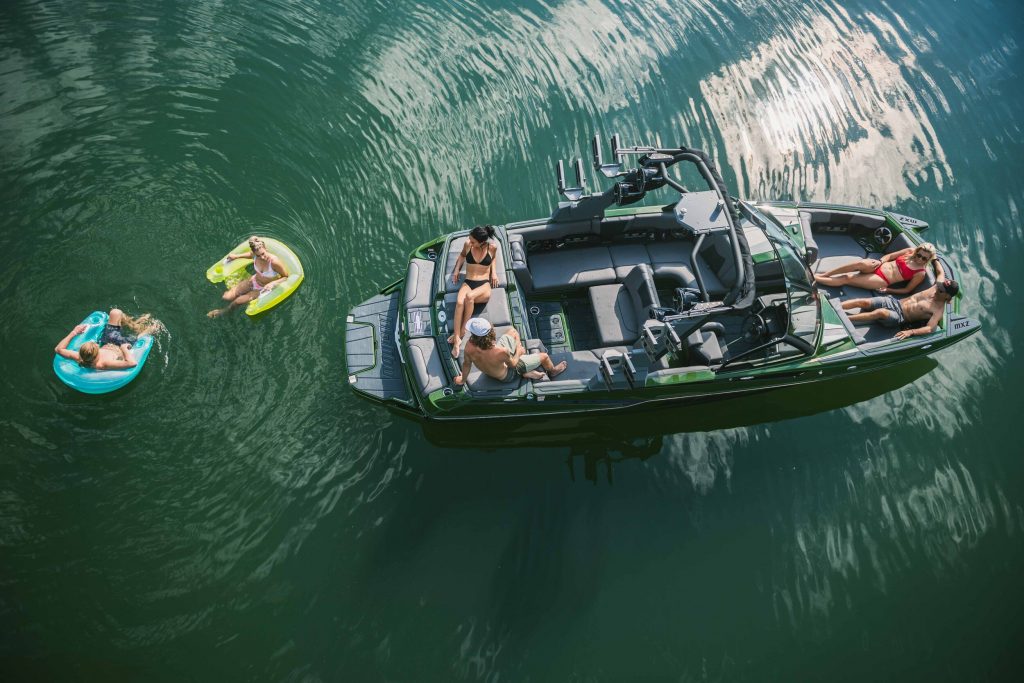 The new MXZ Wakesetter coming in at 23 foot in length delivers on not only the creature comforts, but also core Malibu performance.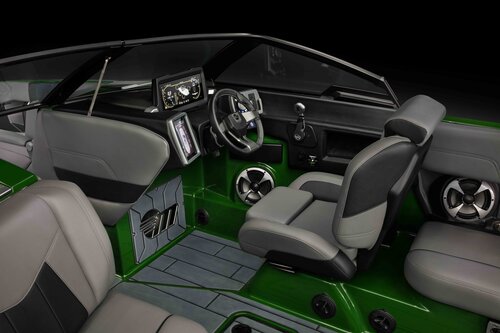 NEW ERGONOMIC DASH DESIGN
Directly ahead of the wheel, the bright, high-resolution 12-inch MaliView touchscreen gives you finger-tap control of the ballast, Power Wedge III, Surf Gate, and navigation; with fast, easy access to customizable rider presets, media controls and a variety of gauge displays.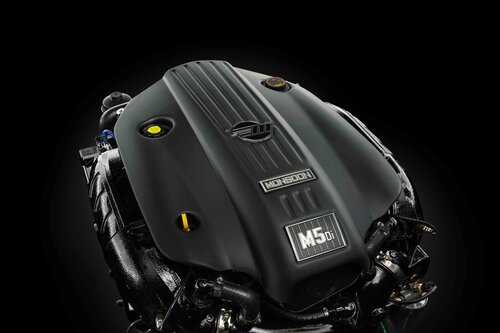 Standard direct injection engine for the Wakesetter 23 MXZ, outputting 360hp & 400ft-lbs.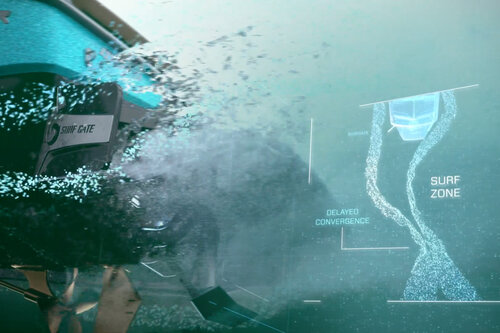 Malibu's patented Surf Gate creates a never-ending glassy wave so you won't spend a second paddling.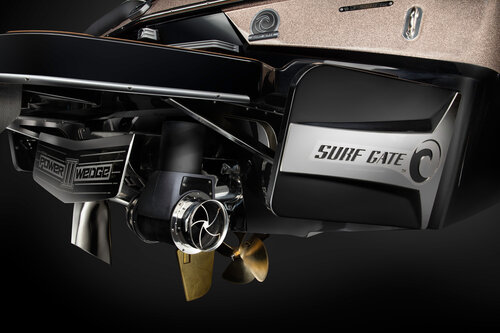 POWER WEDGE III & STERN TURN
The Power Wedge III simulates the instant addition of 679kg extra ballast. Stern Turn is an integrated thruster, used in sync with Power Wedge III for 30% faster rider pick ups.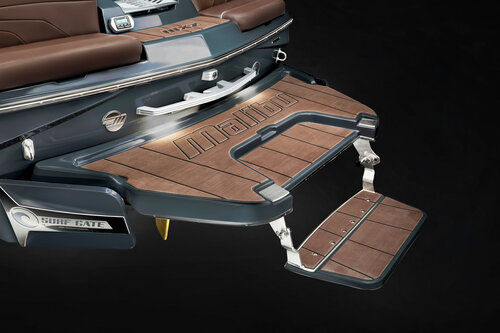 REAR SWIM PLATFORM WITH INTEGRATED FLIP-DOWN STEP
Afternoon swim? Get in your Malibu with ease with the integrated flip-down step. Great for all our furry friends too.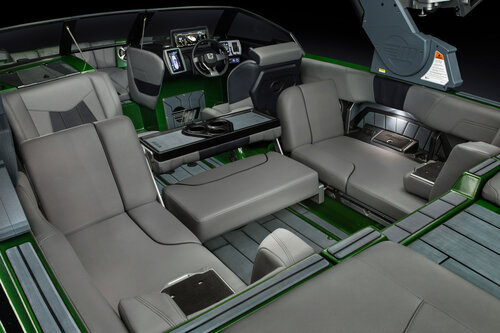 NEW MULTI-VIEW BENCH SEAT WITH INTEGRATED TABLE
Have lunch on the water? New to Australia for 2021. The multi view bench seat with integrated table is out of site and out of mind until you need it.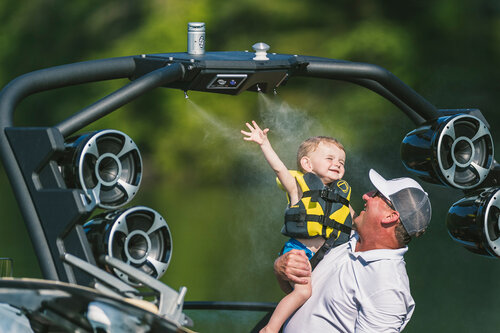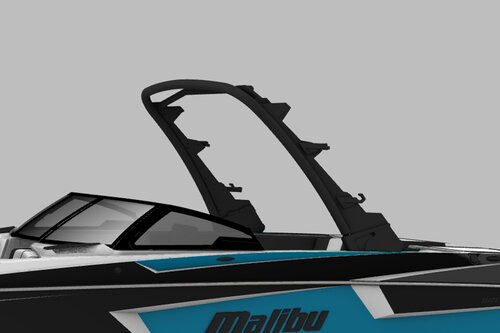 New for 2021, standard on all 2021 Wakesetter models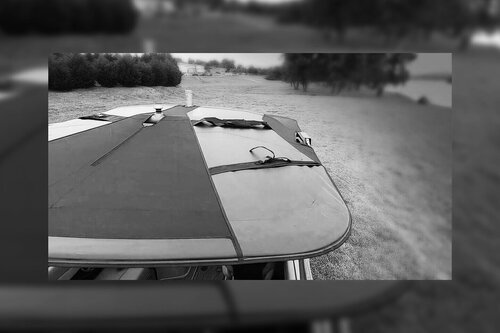 More shade, more accessible Bimini storage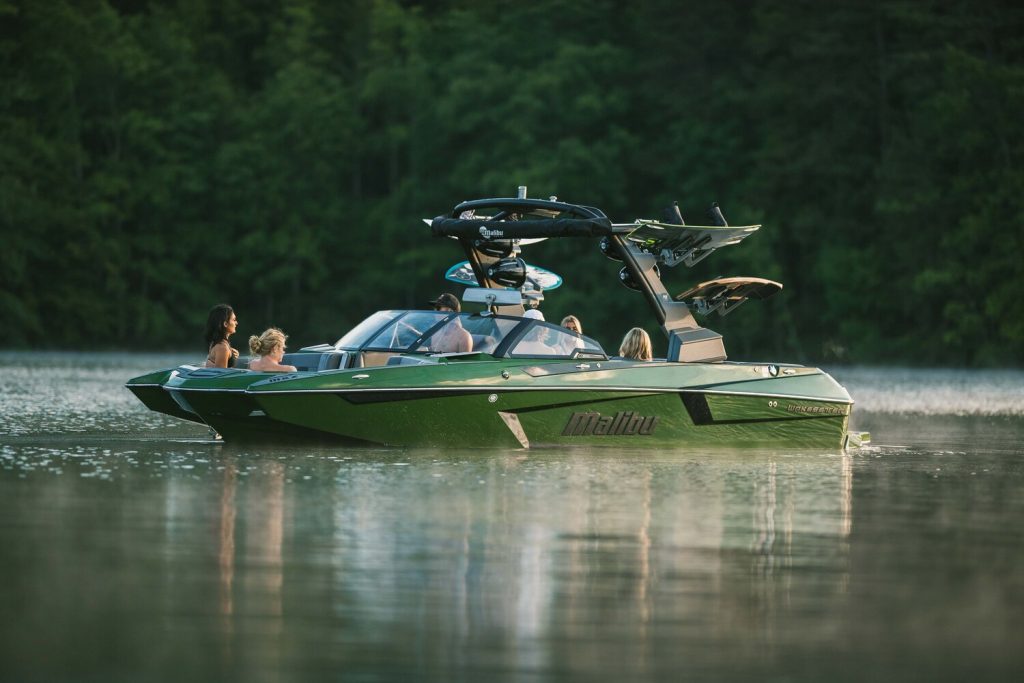 MXZ EXTERIOR AGGRESSIVE STYLING
In MXZ tradition the aggressive style will have you noticed cruising down the lake or pulling up to the boat ramp.
CONVENIENT TRANSOM WALK-OVER
Tow-sports users in mind. The new Wakesetter 23 MXZ integrates a rear transom walk-over.

REST ASSURED, YOU'RE COVERED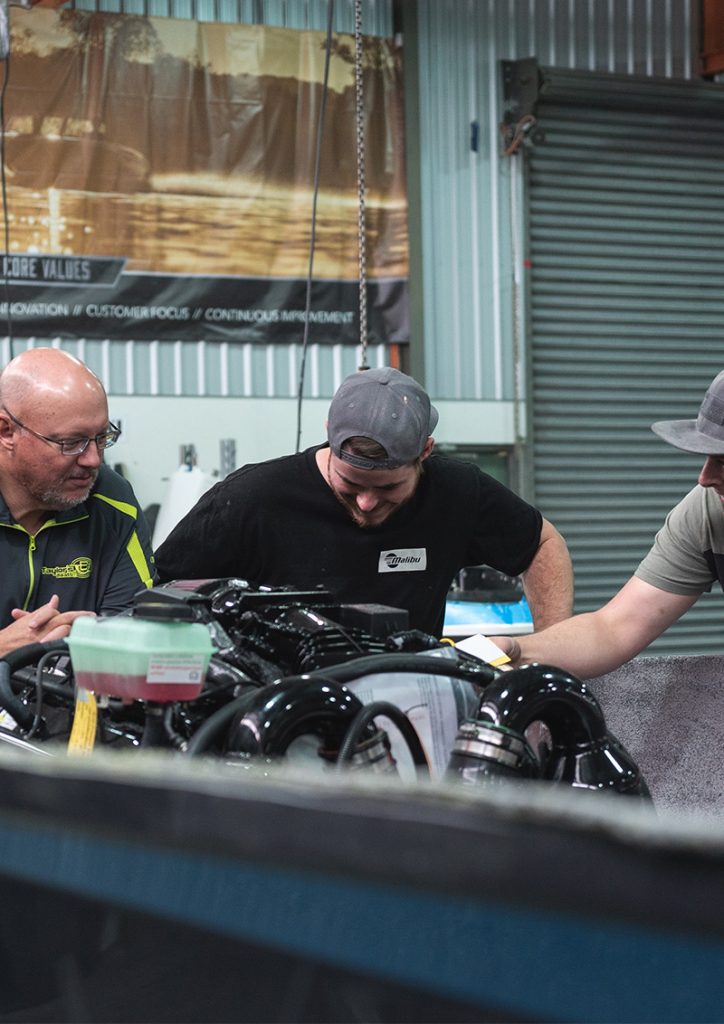 HANDCRAFTED IN AUSTRALIA FOR
NEW ZEALAND
The Australian Malibu/Axis factory is located in Albury NSW, conveniently positioned between Sydney and Melbourne.
What does having a factory located in Australia mean for Australian ski and wakeboard boat owners? The simple answer is … everything.Our dealers have a direct line to the Australian factory which means they can work quickly to address any issues that might crop up before, during or after the production of your ski, wakeboard or wake surf boat.
And because your Malibu or Axis boat is entirely handcrafted in Australia, every single part needed to make the boat is available from our Australian warehouse.  Replacement parts are usually available at your dealer within days, so we can get you back on the water ASAP. And not just current year boats.  Our massive factory warehouse stores parts for current and recent model years, as well as stock of high demand parts for models dating back to 1995. So, when you buy a Malibu or Axis, you're supported across the life of your boat ownership.