Malibu decided that customers buying the best boats on the market should be able to haul them with the best trailers. So we began making our own. We hired the best team of craftspeople in the business to custom-build trailers that matched our boats in engineering and quality.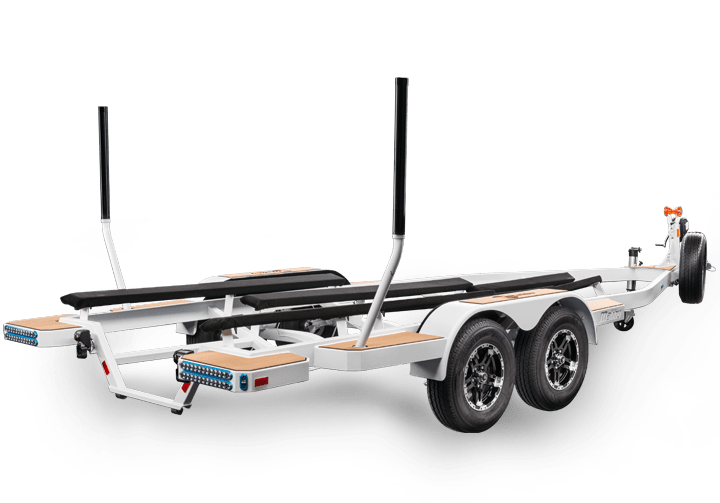 Choose from numerous options, including two-tone paint, high-end Rockstar wheels, stainless steel fenders, runway lighting and more.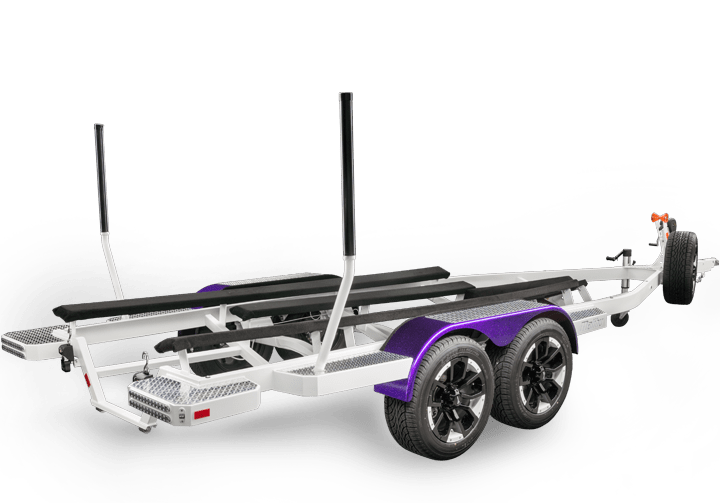 The largest trailer available, our triple axle trailers are available for boats 23′ and up. Triple axle trailers offer a smoother ride and less bounce.